Take you to visit the factory Cable production department
This is james,Let me introduce ourself,We are preferred supplier,Glad to learn you're on the market of communications.
The organizational structure of our company:We have one overseas sales center head-office, located in Cross-border Zone, Lin'an Hangzhou City. Responsible for overseas sales.We Invest in 5 factories, Responsible for local sales.400+workers,more than 1000 kinds of cables.
Mainly produce Cable :
1、Fiber optic cable FTTX/H drop cable and outdoor fiber optic cables |FDB|ODF|Optic fibers Cabinets
2、Coaxial cable RG/RF Series:RG59+2C,RG6, RG11……
3、Lan cable Cat5e,Cat6……
4、Fire Alarm cable 4/22,2/18,2/16,2/14……
5、Loud Speaker cable transparent Black&Red # 14 16 18 20 22
We have UL,ETL,CPR,NFPA,SABA,LPCB,ISO certificated,
1-2 hours reach NINGBO and SHANGHAI Port,
This make us keep good quality and reliable cooperation for global valued customers.
Online Support:
james@zion-communication.com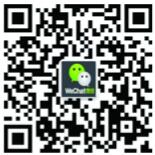 _____________________________________________________________________________

YouTube Channel Online Link ↓

1、How to produce ADSS cable 96F 200m span Dual jacket
2、How to made water Blocking Tape for ADSS cable
3、How to produce FTTH Drop cable Flat GJYXCH 2
4、How to produce Fiber Optic Cable steel armored GYXTS
5、How to produce central tube fiber optical cable GYFXY

6、How to Produce Loose tube gel-filled for fiber optic cable GYTS
7、How to delivery fiber optic cable zion communication
8、ZION communication Optical cable testing laboratory
9、zion communication Fiber Optical cable Transfer Spools



Factory Photo please Click on the Below Online Link ↓